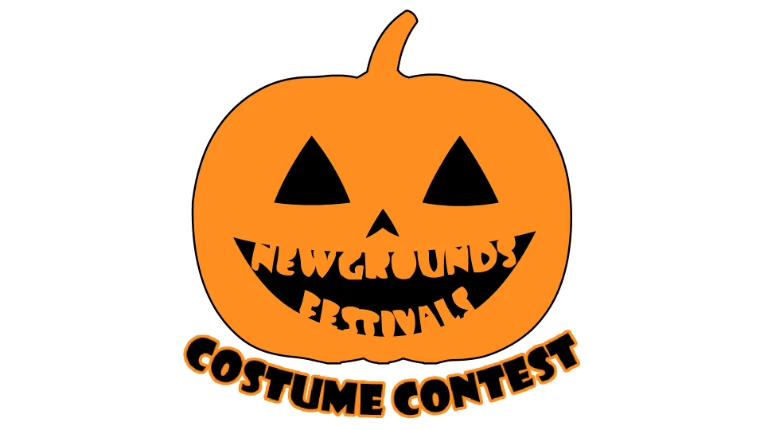 Happy Halloween, dearest Newgrounds users! Stanpai here again with the results from the Newgrounds Festivals Halloween Costume Contest!
Many Newgrounds users from all over the net came forth with daring costumes of all varieties. @LilSpook and I both were dazzled by the fun and creativity shown by this community- not that we expected any less!
There were two critical rules that needed to be observed in order to qualify for judging. The first demanded the inclusion of a picture with the #NGFestHalloween tag written on a piece of paper. The second, that all submissions be delivered by 12am on October 30th. We recognize there was a wee bit of confusion regarding what that time actually meant, but with Newgrounds Festivals events, the timezone is always the Newgrounds timezone- Eastern Standard Time. Unfortunately, any submissions that did not meet the above requirements were disqualified from the contest. That does not mean they weren't absolutely bangin' though, great job everyone!
With all that said, it's time to share some of those very dazzling costumes with you! We will first begin with some honorable mentions.
---
Honorable Mentions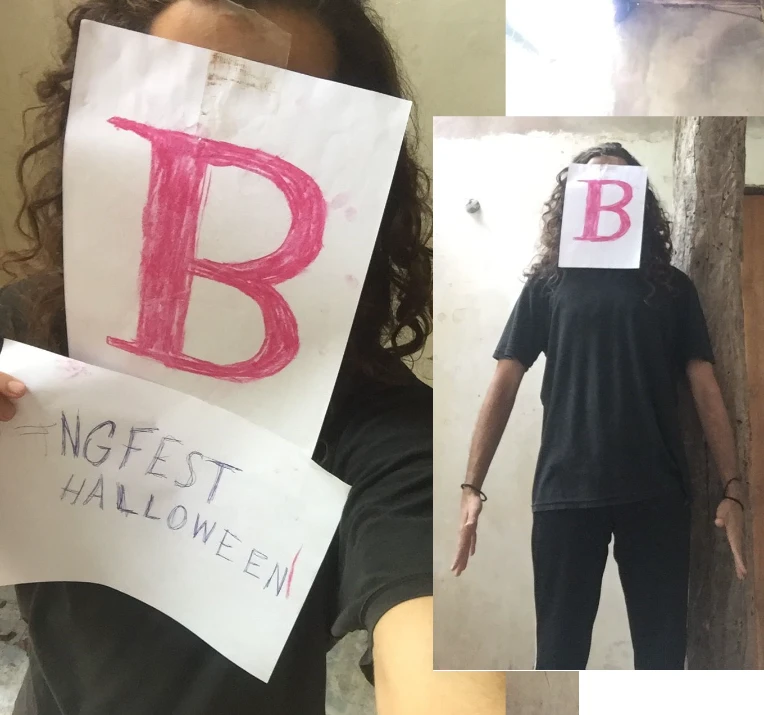 @PegasuTV - When he's not stunning crowds with his musical prowess, our man Pegasu puts the capital B in BOLD. The absurdity of this costume is what brought it to the fore.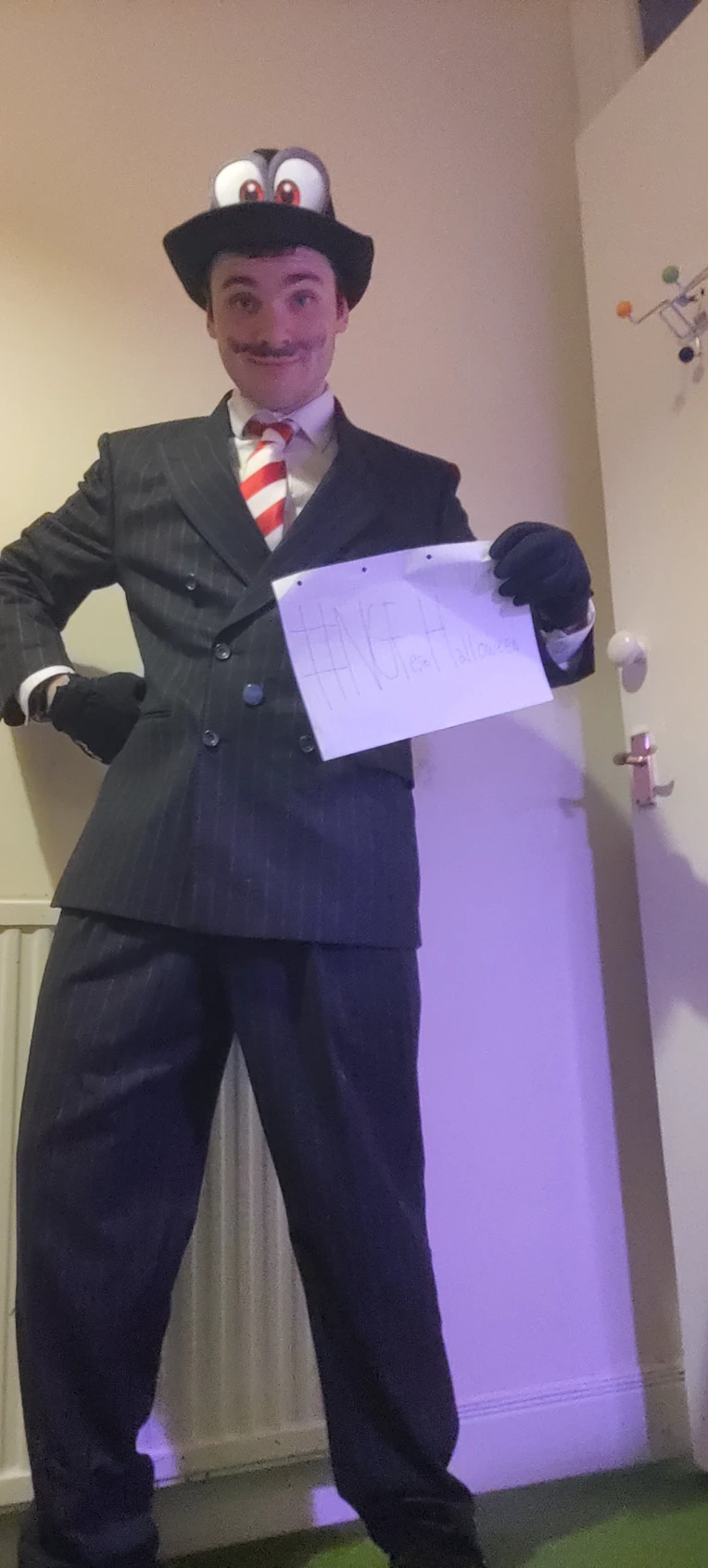 @Videogamekid - A beautifully clever take on a Mario Odyssey design that left an awesome impression on both judges. Sometimes simple a concept with perfect execution is all you need.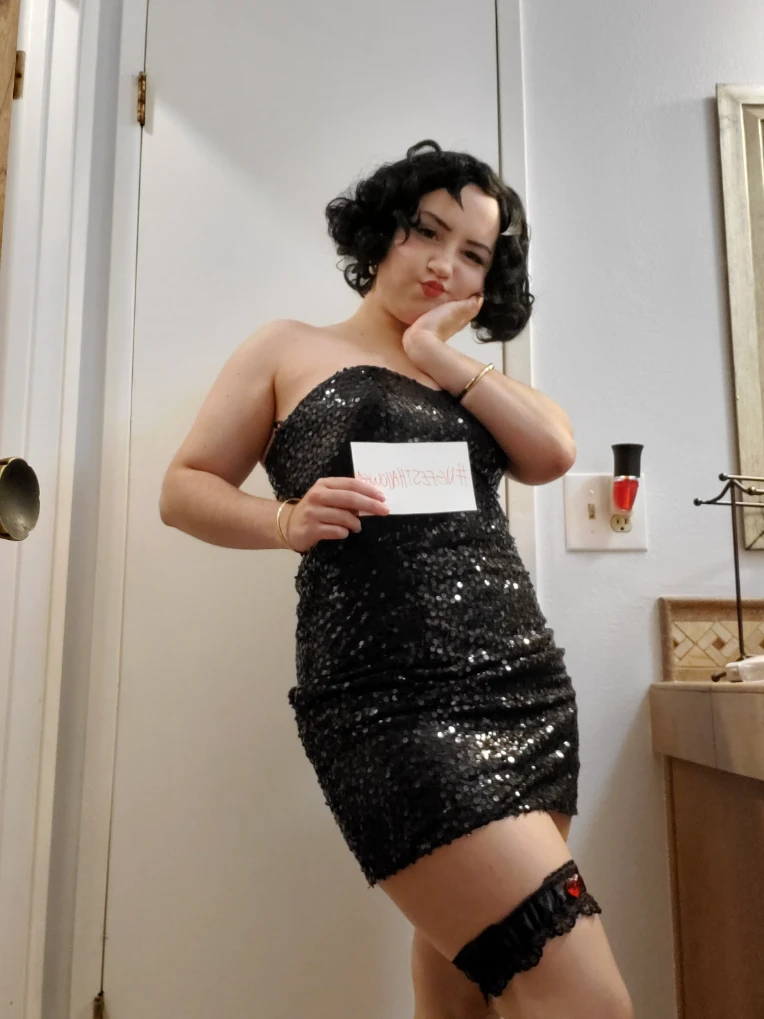 @xeno-cowboy - "This is precious, embodies the character really really well. Costume is almost spot on." -LilSpook

@p-pamda - The makeup for this costume caught the judges' eyes. Well applied makeup plus a recognizable presentation earn a cool honorable mention!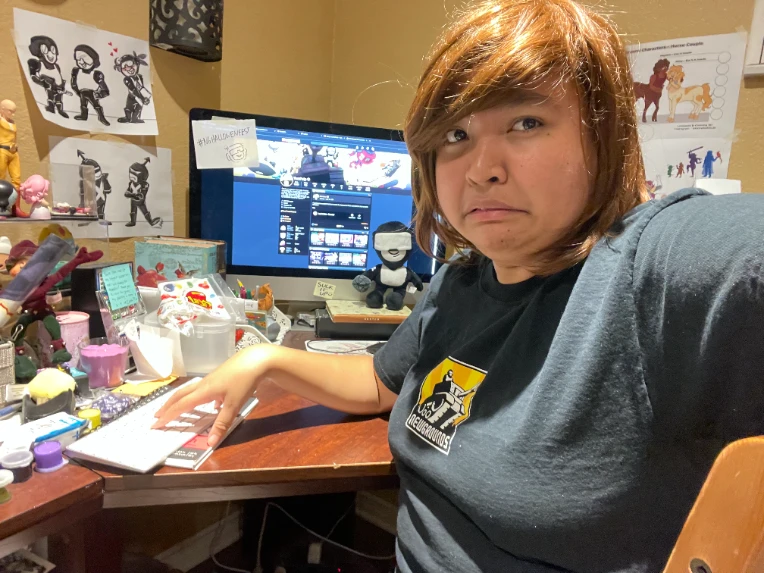 @QueenBoo - Tom Fulp is a costume now. What really makes this is the desk presentation to go with it.
---
Now for the winners. As mentioned before, the top three costumes will receive a piece of art drawn by one of the three artists below.

In addition, 1st place receives 1 month of Discord Nitro from @CaptainColtrane!
Let's find out who the winners are!
---
3rd Place - @dylz49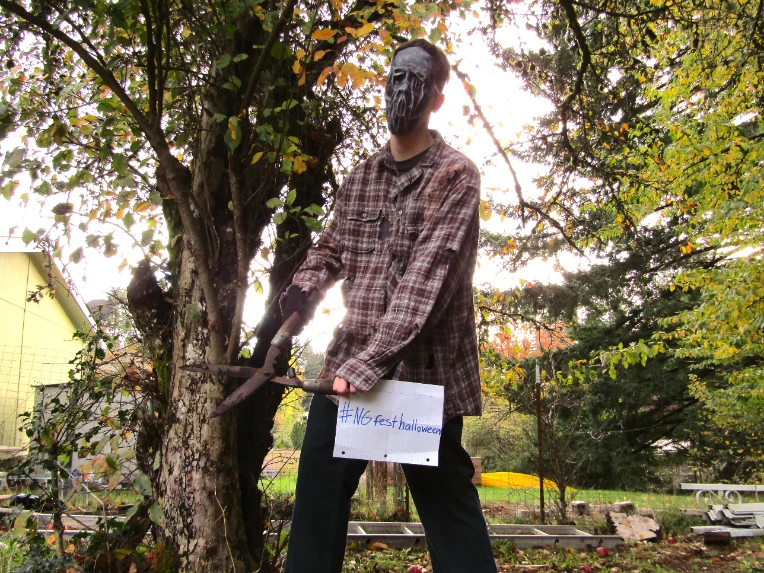 @dylz49 caught us totally off guard with this costume. Seeing as this was a Halloween Costume Contest, I think few could dispute that this costume fits the bill. The mask as its centerpiece, this costume swiftly cut into third place for being the kind of costume you might actually wear for the holiday. We are very excited to see how it will be interpreted in the drawing!
---
2nd Place - @Mayamalice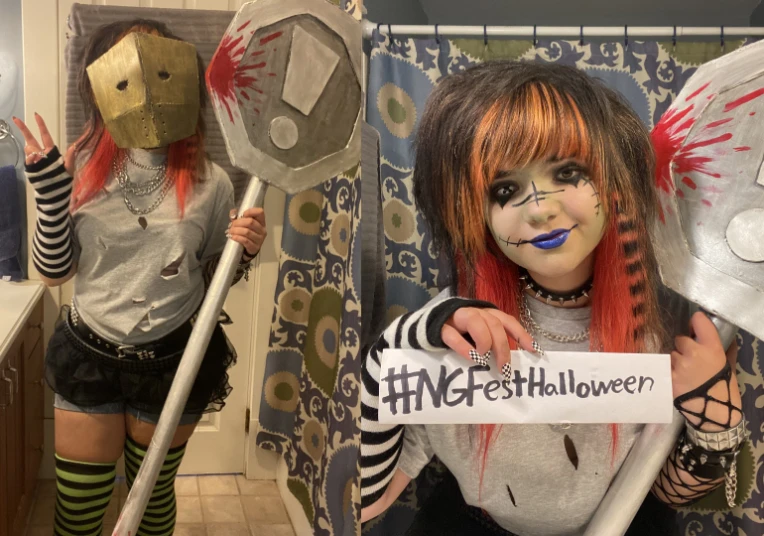 When it comes to Halloween costumes, this piece by MayaMalice is both Tricky and a treat! Both judges were very impressed by this submission. Madness meets 2000s scene girl in this festive attire, and we couldn't be any happier for it. This costume oozes style, and in the hands of our artists, we can only imagine what awaits.
---
1st Place - @Nek0ai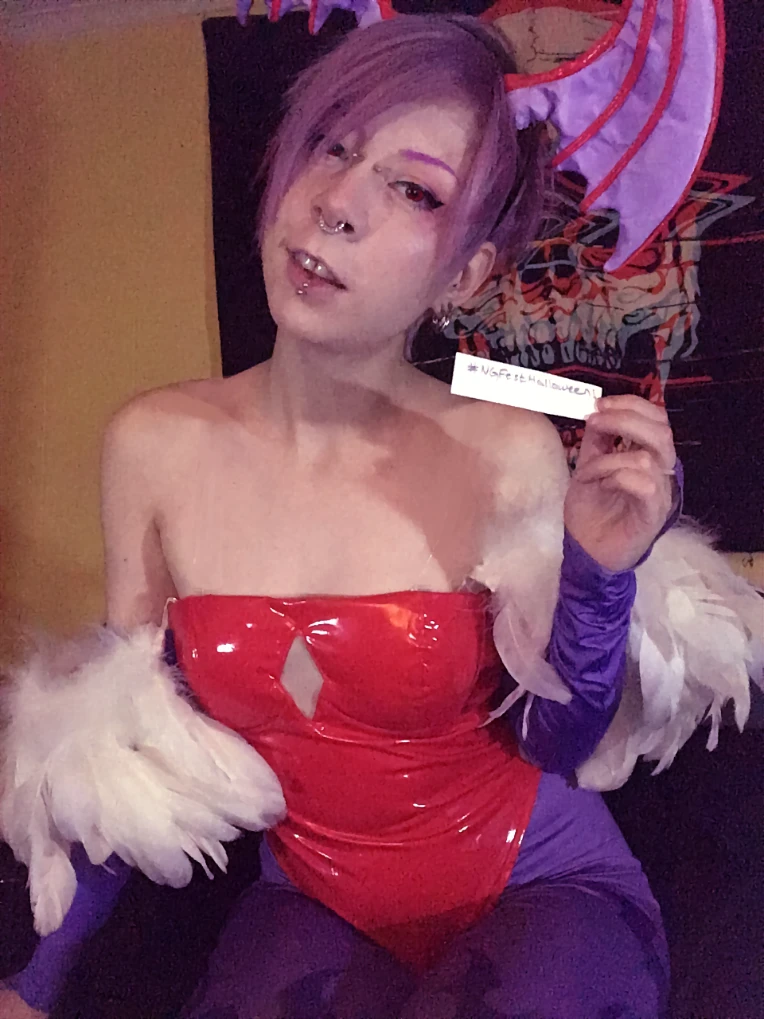 The winner of this year's Halloween Costume Contest is none other than the resident hentai queen of the Newgrounds Summer Festival! What better way to flaunt her title than to be dressed as a succubus? Nek0ai's submission goes beyond just Halloween costume, this is something you might expect to see at a convention cosplay contest as well. With the Darkstalkers franchise being one of the best you can pick for spooky month festivities, the hentai queen manages to add another crown to her collection.
---
And there you have it! Winners will be contacted for follow up on their prizes. Beyond that, thank you to everyone who participated. We received a bunch of awesome submissions and we highly encourage each of you to post them in the comments below, on your blogs, or even in the NG Festivals Discord server!
Until next time, this is Stanpai signing off. Have a happy Halloween!