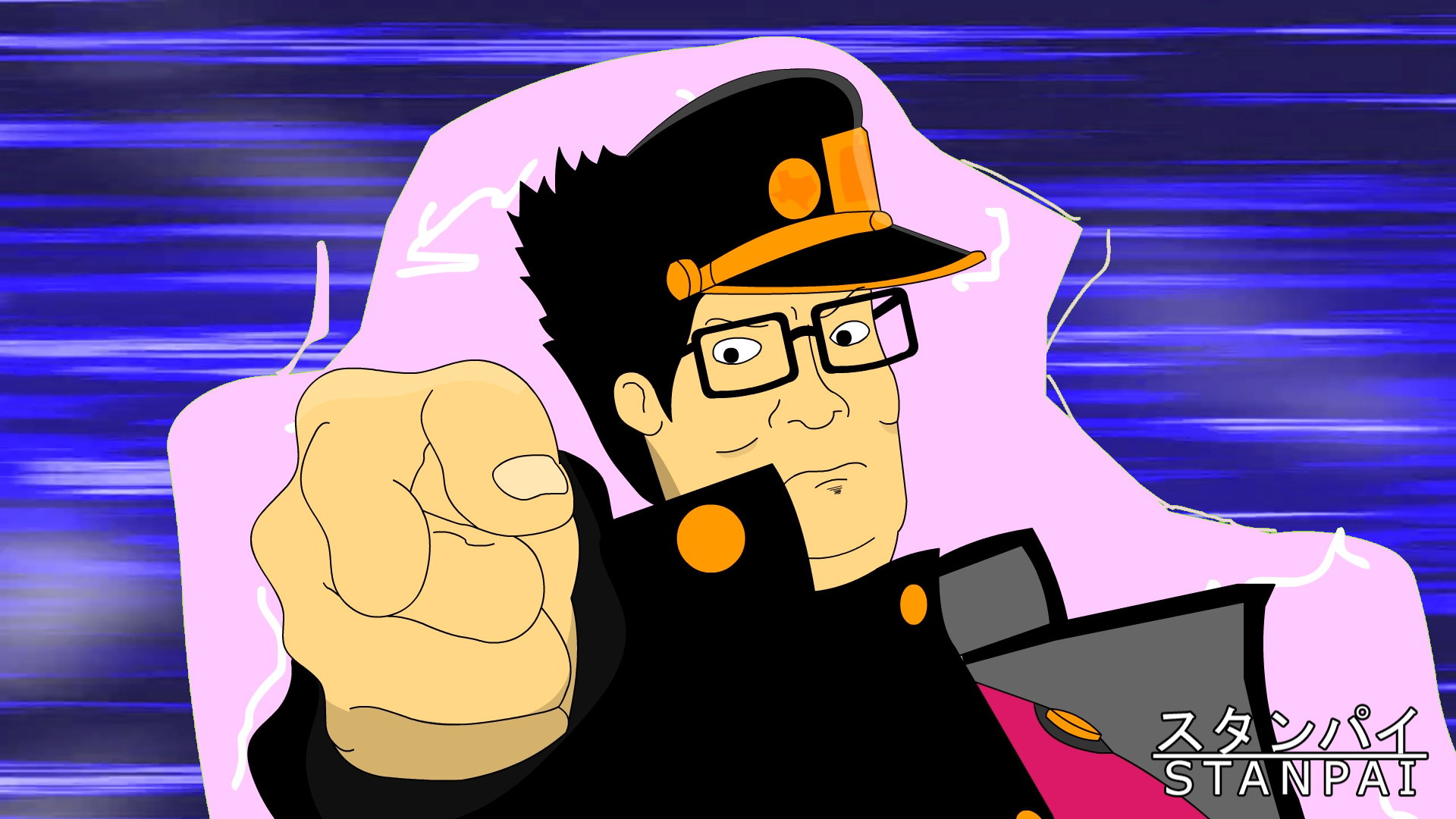 Coming soon to Newgrounds is a brief little short I put together around some audio and an idea. I've been entertaining the idea of Hank Hill's Bizarre Adventure for quite some time, but this week I'll finally be dropping a sort of proof of concept for the joke.
Working around my own audio recording of Hank lecturing a certain villain, this was something I wanted to take further than just an audio upload. With that said, I hope you'll all enjoy Hank Hill's Bizarre Adventure when it drops this Thursday here on Newgrounds and on my YouTube channel.
Thanks for reading. I'll see you all in Arlen this week.
-Stanpai
やれやれだぜ...